Update - Now Back in Stock - Waiting list orders have shipped - Customers please check your email for updated tracking information. Thank You.
Our Comprehensive Audio learning System is Guaranteed to help you pass the PHR or SPHR exam with minimal study effort and preparation. Our unique 5 Hour/5 Audio CDs training course is one of the best resources for Human Resource Professionals to use, our students have a 99% pass rate. 5 Hours of teaching, plays on all cd players.
100% Tax Deductable Purchase. Educational Programs are a tax deductable expense
100% Guarantee. Pass the test or 100% of your money back. If you do not pass using our system, you may return the program for your money back within 30 days of receiving your test results.
Updated for 2018 - Covers changes in legislation, regulations, recent HR developments, additions to the human Resources body of knowledge and exam changes.
Training is based on the content outline used by the HRCI in designing the PHR and SPHR exams. Program directly reflects the types of questions and content found on the certification exam and the human resources body of knowledge found here: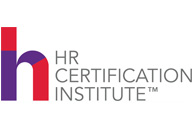 https://www.hrci.org/docs/default-source/web-files/phr-sphr-exam-content-outline.pdf?sfvrsn=2
PHR Exam Functional Area Weighting
Business Management and Strategy (11%)
Workforce Planning and Employment (24%)
Human Resource Development (18%)
Compensation and Benefits (19%)
Employee and Labor Relations (20%)
Risk Management (8%)

PHR Candidates
HRCI suggests candidates have between two and four years of professional-level, generalist HR experience before taking the exam. PHR candidates generally report to a more senior HR professional within the organization and during the course of their daily work focus on implementation of programs and processes that have already been developed.


SPHR Exam Functional Area Weighting
Business Management and Strategy (30%)
Workforce Planning and Employment (17%)
Human Resource Development (19%)
Compensation and Benefits (13%)
Employee and Labor Relations (14%)
Risk Management (7%)

SPHR Candidates
According to HRCI, the ideal SPHR candidate has six to eight years of increasingly responsible HR experience. Candidates have the ability to anticipate the impact of policies and decisions on the achievement of organizational goals. SPHR candidates are business focused and understand that HR policies and processes must integrate with and serve the needs of the larger organization.
---
Audio Review Training Course and 12 Full Length Exams in Simulator Format

Includes online access to 12 full Length exams. 2700 total unique questions. The Most in one program. 200 of the 225 questions are randomly graded just like the real exam. (The Human Resource Certification Institute tests 25 random sample questions for use on future exams) and you are told whether you passed or not immediately (over 70% correct to pass), just like the real exam. Includes complex questions and tricky answers.

Explanation of each question included

Option to display answers at the end of each question or all at the end

Mark for review feature - Mark question and come back to it later
Read more about the simulator portion and its development here. Screenshots here.
---

5 Hours of detailed and professional instruction on 5 Audio CDs in one course. The only home study audio training course you will need to help you pass the PHR or SPHR exam. Available here only, not available in stores.

All modules describe definitions, purpose and human resource impact of tested laws and skills. Program teaches exam relevant only content including performing human resources related functions and transactions and Using and implementing human resource skills in the workplace.

Strategic Management
The processes and activities used to formulate HR objectives, practices and policies to meet the short- and long-range organizational needs and opportunities, to guide and lead the change process and to evaluate HR's contributions to organizational effectiveness.

Workforce Planning and Employment
The processes of planning, developing, implementing, administering and performing ongoing evaluation of recruiting, hiring, orientation and organizational exit, to ensure that the workforce will meet the organization's goals and objectives.

Human Resource Development
The processes of ensuring that the skills, knowledge, abilities and performance of the workforce meet current and future organizational and individual needs through developing, implementing and evaluating activities and programs addressing employee training and development, change and performance management and the unique needs of particular employee groups.

Total Rewards
The processes of analyzing, developing, implementing, administering and performing ongoing evaluation of a total compensation and benefits system for all employee groups consistent with human resource management goals.

Employee and Labor Relations
The processes of analyzing, developing, implementing, administering and performing ongoing evaluation of the workplace relationship between employer and employee (including the collective bargaining process and union relations), in order to maintain effective relationships and working conditions that balance the employer's needs with the employees' rights in support of the organization's strategic objectives.

Risk Management
The processes of analyzing, developing, implementing, administering and performing ongoing evaluation of programs, practices and services to promote the physical and mental well-being of individuals in the workplace and to protect individuals and the workplace from unsafe acts, unsafe working conditions and violence.
---

Learn Fast and efficiently through one self contained, self paced learning system. Each CD is a different module: Strategic Management, Workforce Planning, Human Resource Development, Compensation and Benefits, Employee and Labor relations, Risk Management. Review whichever you want, whenever you want until you've mastered that topic.

Training follows the exact content outline for Professional in Human Resources (PHR) and Senior Professional in Human Resources (SPHR) as detailed by Human Resource Certification Institute. Covers only exam specific material from the entire Human Resource Body of Knowledge.
Content is similar to that of the SHRM learning system which is book format only and more expensive.

Quality Material - Instructor is SPHR certified and a master of Human Resource bodies of management with over 25 years of experience. Also created with the aid of 13 additional students, professors, consultants and human resource professionals over 8 months to ensure both quality and accurate materials. Materials have been reviewed by 2 separate 7 person committees of SPHR certified, experienced HR professionals.

Fluff-free presentation covering only the essential "need to know" information that will be on the exam. We do not teach you how to fill out the SHRM exam application like other providers.

Our course is not just a recording of a live training seminar. Our Program is recorded in a professional studio. Provides the experience of direct 1 on 1 training, free from outside noise, distractions and audience disturbances.


No internet connection required for use. Our software can be installed on as many computers as you wish. It never expires or becomes limited for any reason. Beware of programs with fine print license agreements in which programs or questions expire after a few months.

Our program is direct and to the point of what you need to know for the exam. Save time and maximize your study efforts.
For example, you will need to know the Rehabilitation Act of 1973. Instead of the legalisms and complicated wording which would be the legal definition, which runs 10-20 pages long. We break it down so you can easily understand and remember exactly what you need to know for the test:

Rehabilitation Act of 1973

• Protects rights of Employees with physical and mental Disabilities, impairment with record of treatment.
• Only for companies 15+ employees
• A disability is an impairment that limits employees major activities, or a medical condition or disorder
• Employer may not ask about disability in any way
• Employee must be qualified - employee must meet minimum job requirements, with out assigning tasks to another.
• Reasonable Accommodation - employer must make changes in job to suit disabled employees needs. Modification of work environment, benefits, application process so individual can perform essential functions

With 50 plus acts, requirements and laws you need to know for the exam, you can quickly understand and remember only test relevant information.
Our course does not contain "general" test study tips, training on how to fill out the test application, training on employment verification or anything unrelated directly to what you need to know for the exam.


Tuition Reimbursement. Many HR professionals will be eligible to apply for employer tuition reimbursement. Your employer may pay for this training material and your fee to take either exam. And/or your investment in your education may be tax deductible.

Course Includes: 5 Hours of Instruction on 5 Audio CDs + Online Access to 12 Exam's Simulator (2,700 Questions)
Simulator software runs online in web browser. Windows and Mac Compatible , Lifetime Access Code (No Monthly Fee)
List Price: $279.95
Price Now Only: $199.95
You Save: $80.00 (28%)

USPS Priority mail shipping is included. Usually: $8.10
All orders placed before 5pm Pacific Standard Time (PST) will be shipped the same day.
Orders placed after 5pm on weekdays and on weekends will be Shipped the next business day.
USPS mail takes 3-4 days to arrive to your door.
Tracking number will be emailed to your email address
Email: Customer Service if you have any questions.
"I learned of this program from a friend and found it to be exactly what I needed to pass the PHR exam. I achieved a 90 percent passing score on the actual exam after going through the videos and taking the numerous practice exams."
Alyshia Gonzalez, PHR

"Excellent preparation course. The program content was exactly what I saw when I saw for the exam. I'm glad it stayed within the material because it saved me allot of time teaching me exactly what I needed to know."
Shelita White, PHR

"I would recommend this for anyone who wants to pass the SPHR exam because it was one of the most both affordable, easy to use and hit the nail on the head and helped me pass."
Erika Amaya, SPHR

"I am glad I found this program because its just what I needed, I did not want to take a class and I wanted a lot of practice questions. During my study sessions I had a limited amount of time so the way this was formatted was helpful in my study sessions. The material itself is direct and to the point, thanks."
Robert Reyes, PHR

"Hello, Quality program! Neat features that helped me a lot. I am now certified SPHR, hooray its over."
Ryan Connell, SPHR

"I felt so prepared for the SPHR exam after going through the material over 2 weeks, it really increased my overall confidence."
Alison Le Blanc, SPHR

"I passed. This course was clear and easy to understand and presented some of the complex information and concepts simply."
Michella Monge, PHR

"This program contains good information, I found it both affordable and directly to the point. I was able to study and pass the PHR exam watching and using the program over a 3 week period while working a 50 hour workweek."
Dedric Alexander, PHR

"I highly recommend this study course for the phr exam. I am pleased with the quality and effectiveness of the information. I found every part so useful."
Elizabeth Aleman, PHR

"Very easy to use and valuable study resource. Good questions and features for anyone preparing for the phr certification."
Jill Donaldson, PHR

"The training program not only reviewing essential laws and workplace issues but has alot of great features which help me learn faster. I passed the PHR on my first attempt, thanks."
Amber Ranstrom, PHR